Chrislar Morgans Modeling in Ralph Lauren Ad
Chrislar's Morgan horses were models in a Ralph Lauren 2012 advertisement for the Fall Collection. The photo shoot took place in early April 2012 and was held at the Crane Estate in Ipswich. Chrislar Farm's Morgan mare, "UVM Hightide" was hired as models.
What a great backdrop for taking photos of any kind. Although we were not permitted to take photos of the actual models themselves, we did capture the essence of the day with Chrislar's Sarah Keyes giving "Hightide" a tour of the grounds. The Castle was hustling with models, cameras, wardrobe, make-up artists, hair designers, seamstresses, and more! "Hightide" really made these models look gorgeous!!! (Just kidding) .... these wonderful models put in very tedious and long hours. "Hightide" loved all the attention as the girls posed with her, led her and even one gal rode her in an "aside" position wearing a long flowing skirt!!!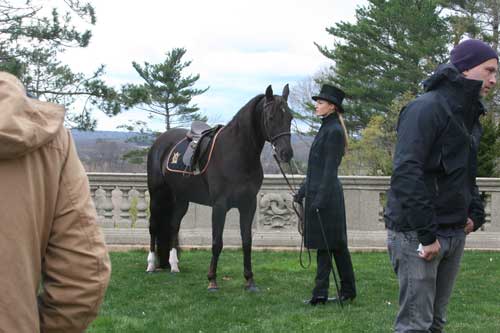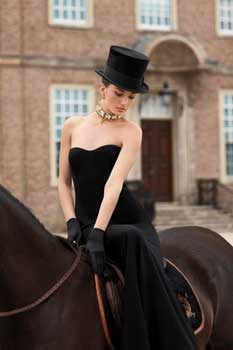 ... and behind the scenes...