Riding Lessons - Overview

Western, Huntseat, Equitation, Saddleseat, Show Driving
Visit these pages for additional information on riding at Chrislar: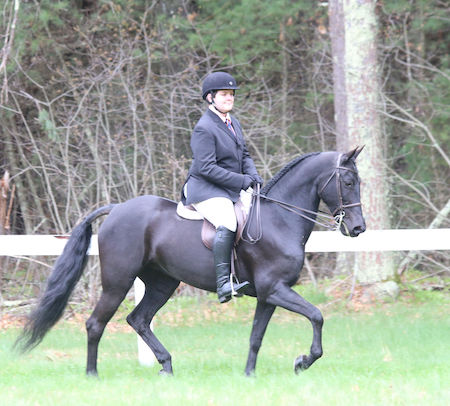 At Chrislar Farm we have customized horseback riding lessons that emphasize active working relationships between our staff and you and your horse for the purpose of developing confident and effective skills for pleasure or competition. From the beginner rider through the highest competitive level, our riding lesson, horse training, and horse brokerage service programs are prided on professional services, comfortable, modern facilities, and individual customer attention.
Whatever riding discipline you choose: Saddleseat, Huntseat, Western, Equitation, Pleasure Riding or Show Driving - we have experienced riding instructors and quality horses. You learn to enjoying horses safely and gain the mental and physical benefits that riding provides. Equestrian sports are a great way to stay in shape... at any age!!!
Chrislar follows a proven method of steps that has enabled many equestrians to achieve their riding goals.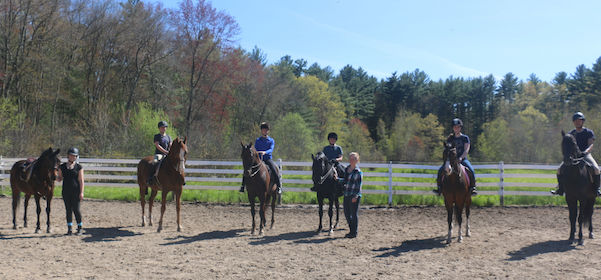 Chrislar is conveniently located off Interstate 95 on the north shore of Boston in Massachusetts and minutes from Southern New Hampshire. Call us at (978) 948-7674, stop by the farm, or use our easy online form to request a horseback riding lesson information and application packet RIGHT NOW!!!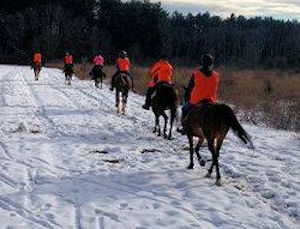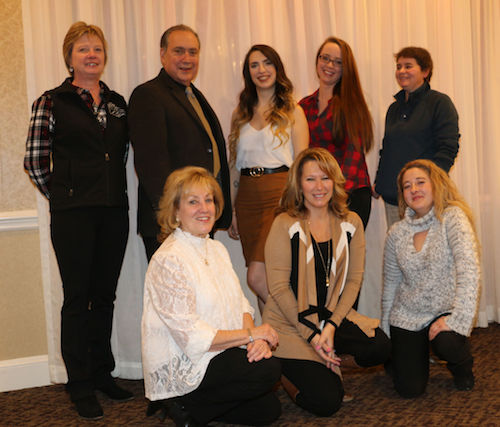 Chrislar Staff at Rowley Riding & Driving Club 2018 Awards Banquet
Top left to right: Deb Nichol, Larry Cassenti, Carly Cibelli, Sarah Keyes, Lynne Pomerleau,
Bottom left to right: Chris Cassenti, Ann Walker, Jackie Medico,